EduPoint RoboCode Fest 1.0
Are your kids inquisitive? Do you have an unofficial Engineer or Innovator in your school?
Does your school have what it takes to win the EduPoint RoboCode Fest 1.0?
Introducing… EduPoint RoboCode Fest 1.0!!!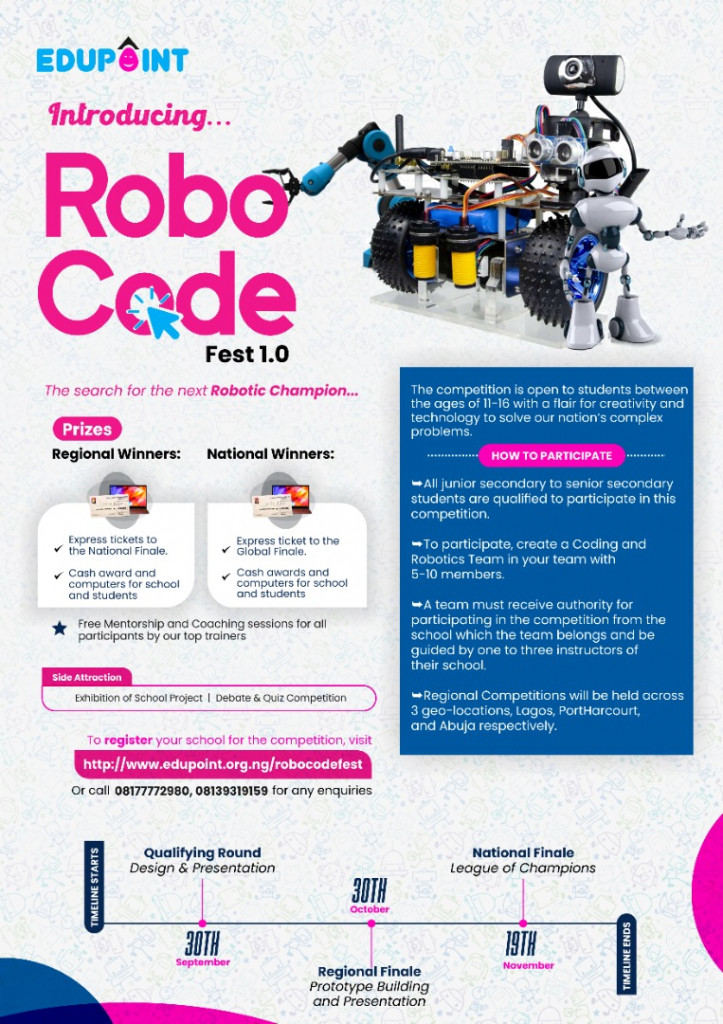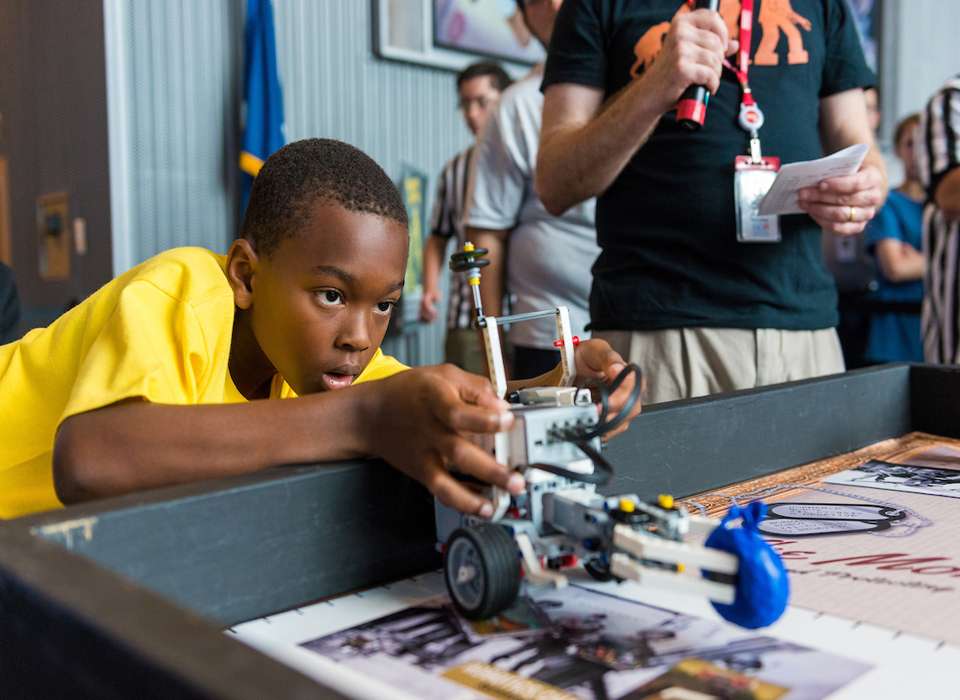 Become the Champion
The competition is open to students between the ages of 11-16 with a flair for creativity and technology to solve our nation's complex problems. Top young innovative minds will be selected from all entries; here shortlisted schools will compete and 1 winner emerging as RoboCode Champion, who gets to represent Nigeria in the RoboFest 2023 World Championship in U.S.A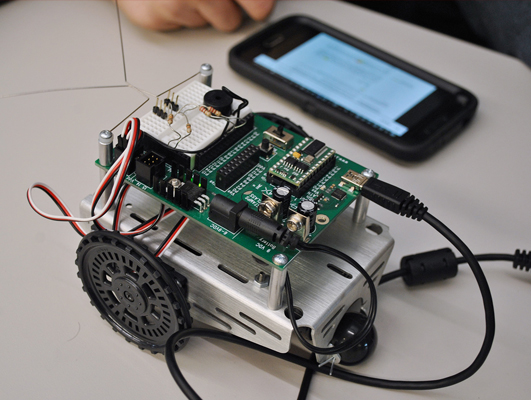 Discovering exciting new careers.
Experience of robotics and coding is not required. With a commitment of 10-15 hours a lot can be achieved; the programme is designed to allow you and your students to jump in and explore a series of missions, with teacher training offered to all schools.
More information about the Competition Qualifying Round
Stage 1 : Design and Present stage is September 30th Regional Final
Stage 2 : Build and Present Prototype is October 30th National Final
Final Stage: League of Champions: November 19th